Breakfast Buffet Menu / "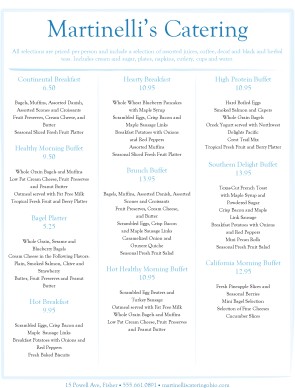 Sorry, this design is no longer available.
Explore 400+ designs in our all-new menu builder.
try it
Breakfast Buffet Menu
A simple blue and white breakfast buffet menu with a clean, classic look. Three columns list break options and prices, for both hot breakfast and continental breakfasts. This menu can be updated online using the Menu Editor.
We apologize.
Our engineers are working hard on the problem. Please try again in a few minutes.