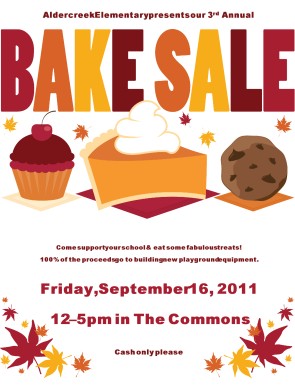 Sorry, this design is no longer available.
Explore 400+ designs in our all-new menu builder.
try it
Bake Sale Flyer
Kick off the back to school season with this festive bake sale event. Featuring tempting pumpkin pie, cupcakes, and cookies, this fall-themed harvest flyer can be edited in the Menu Editor.
autumn , back to school , bake sale , cookies , dessert , event , fall , flyer , harvest , kids , party , school , sweets